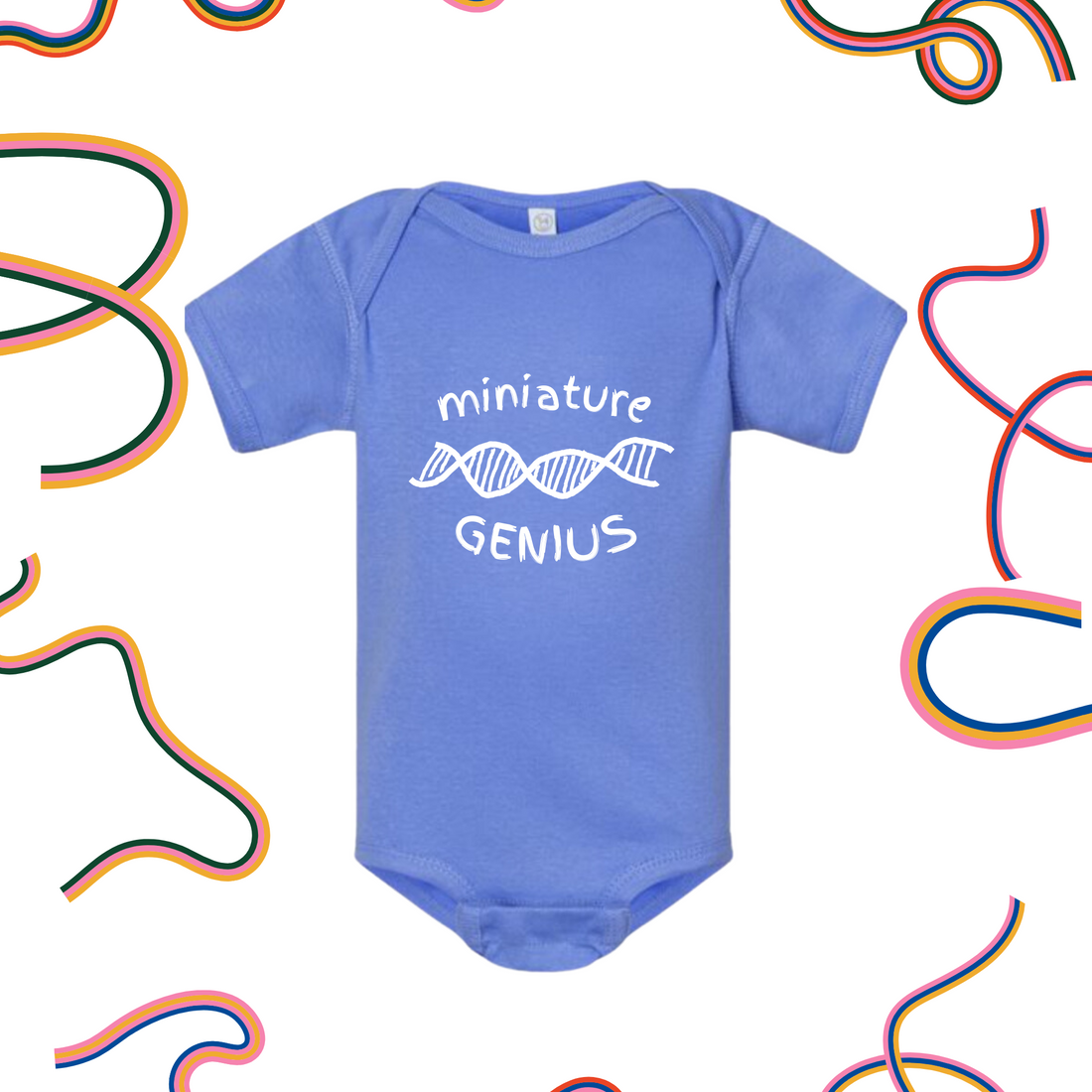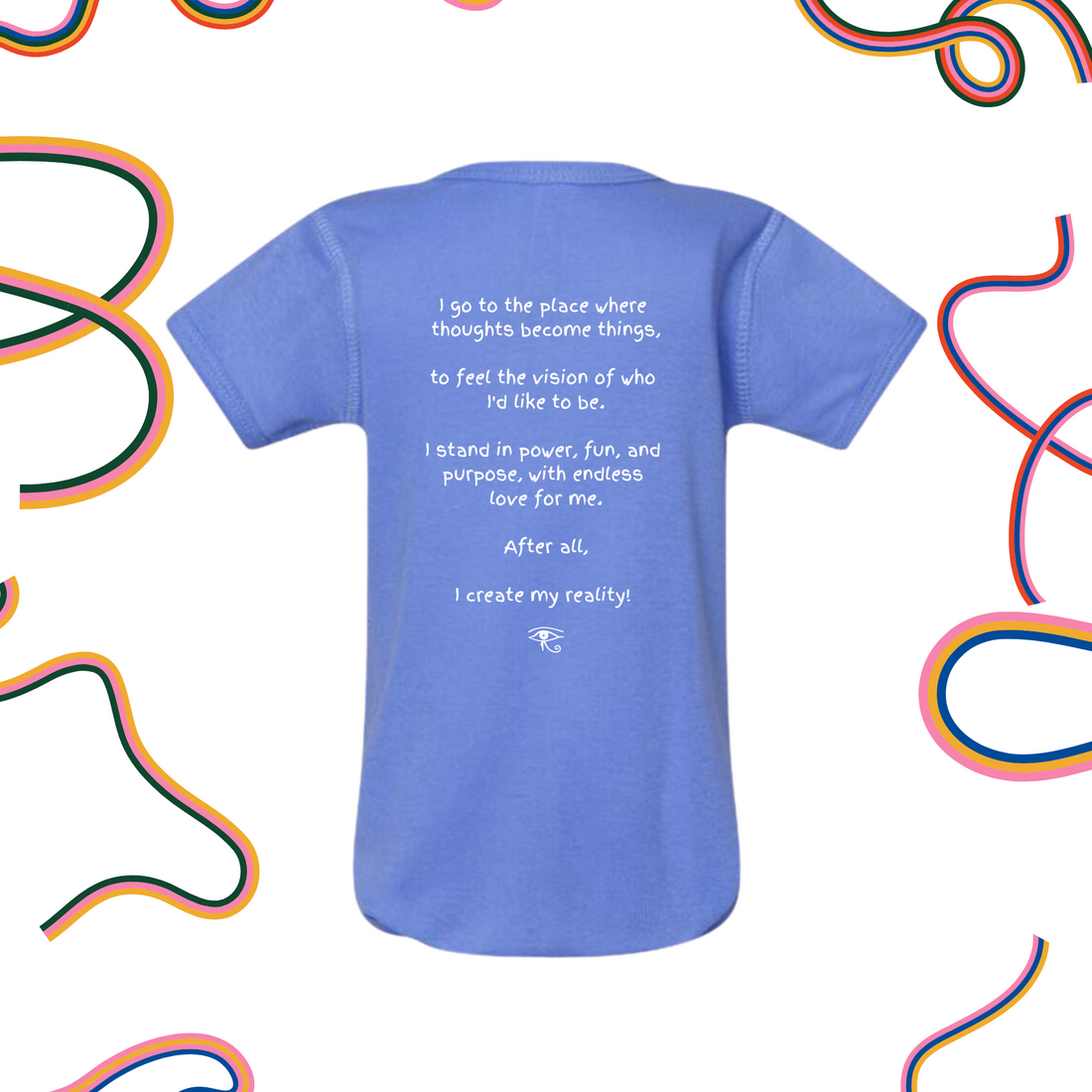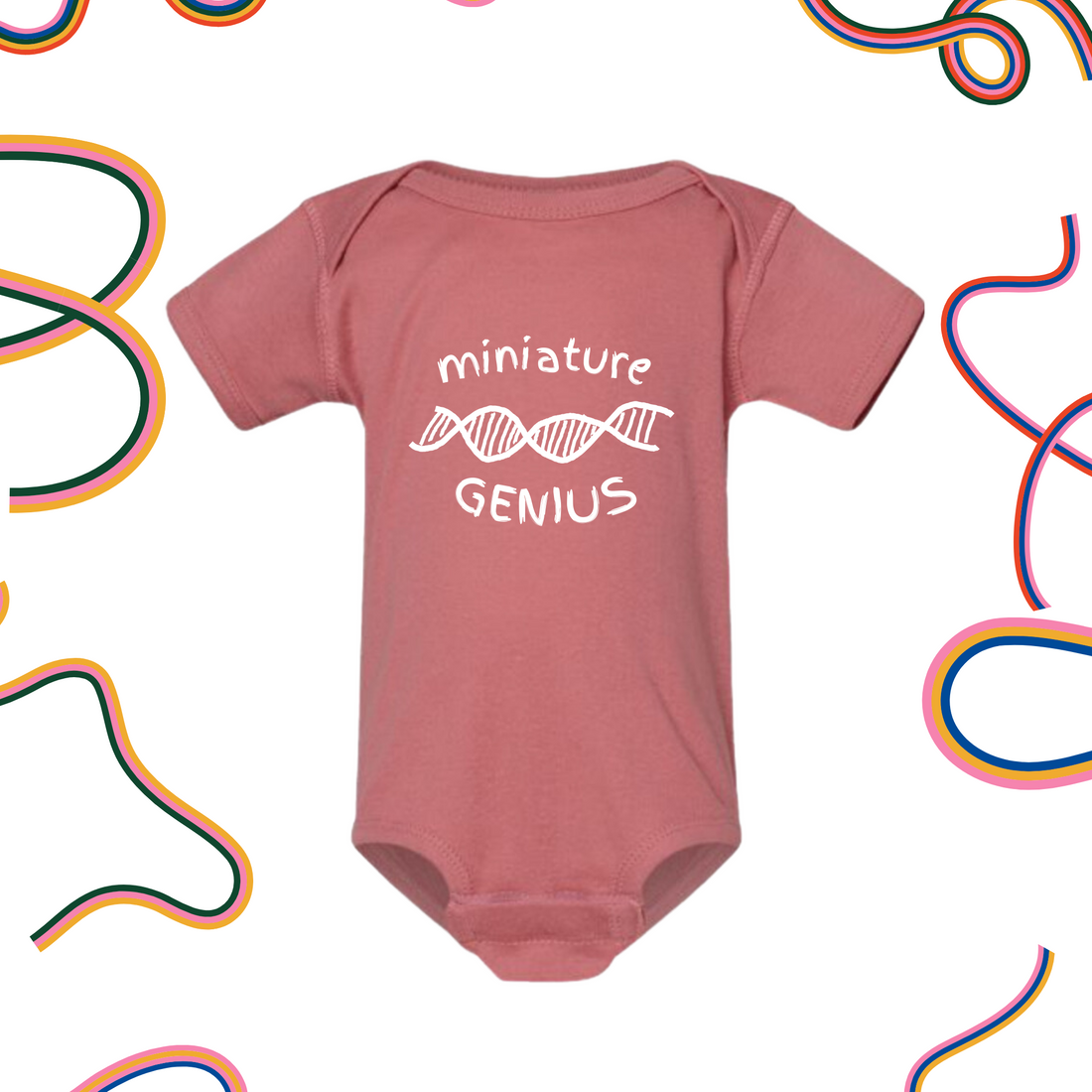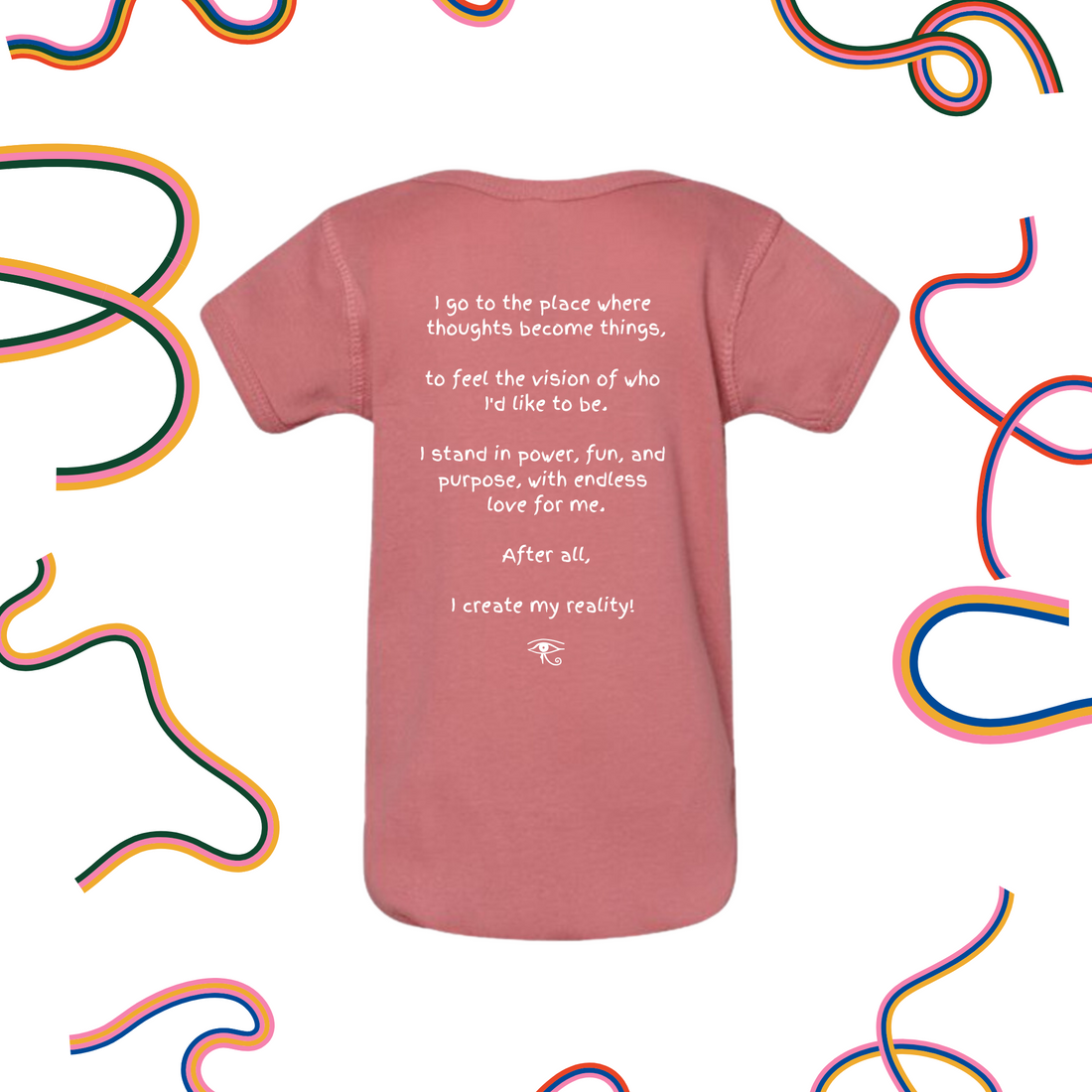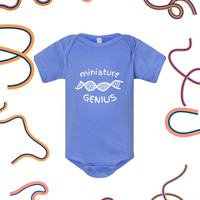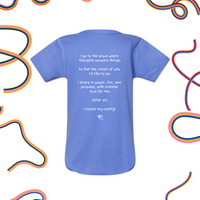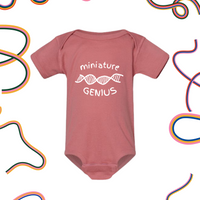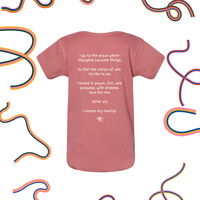 Miniature Genius Onesie | Haley Plush
Empower young minds with the "Miniature Genius" youth t-shirt, inspired by Dr. Joe Dispenza's message that thoughts become things. Crafted with love to remind kids of the power of their thoughts, this shirt inspires and motivates the next generation!
Audrey is wearing a small 🕊
100% Cotton
Wash With Like Colors
Wash Cold 
what inspired haley to design this
"Ever since I was a little girl, I knew my purpose here on Earth would be much bigger than me. After my awakening, God spoke to me loud and clear, "Let the children teach you." 
Growing up in a big family and being surrounded by kids, I have always cherished moments with young people. It is becoming clearer and clearer to me - children know much more about the true purpose of life than we do. Playfulness, presence, and innocence. These are all intrinsic parts of who we truly are - behind the programming and stories. Children are here to remind us of this forgotten art.
Not only are they the future of this world, but they are our wayshowers, here to change the world for the better. I believe it is our duty not to show them how to, but to remind them that they already know how to."